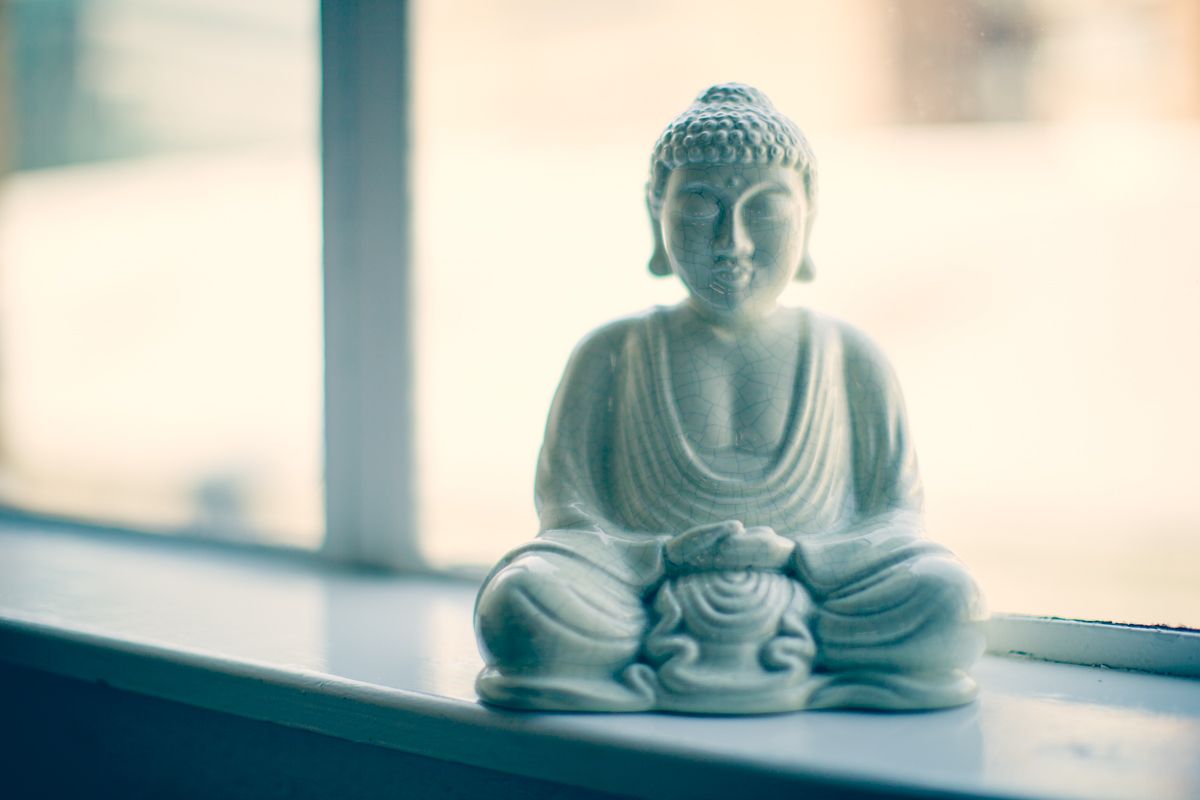 Frequently asked questions (ie what people have asked us before their first yoga class!)
What should I wear to my first yoga class?
This will depend what type of class you're going to. But as a general rule wear clothes that do not restrict your movement, with perhaps a couple of layers that you can take off as you warm up or put on at the end for your final relaxation.
Do I have to be flexible to do yoga?
No! We hear this all the time. A good, balanced flow yoga class will aim to increase your strength AND your flexibility. But you don't need to have either of those to start with - that's what you're going to class for!
What should I do before my first class?
Try to arrive at least 10 minutes early so you can tell the teacher you're new, and they can give you some tips on what to expect. make sure you have comfortable clothes and perhaps a bottle of water with you. And if you're coming to our classes on St John Street we only have one small changing space, so perhaps arrive dressed for class if possible!
Can I come to class if I'm pregnant?
The standard advice from the NHS is to continue to current levels of exercise if you become pregnant. So if you haven't done any flow yoga before, you might want to wait until after your pregnancy to try it out. If you already have a regular yoga practice let your teacher know if you become pregnant and they will tell you how to modify some of the postures as your pregnancy goes on - make sure you arrive early enough before class for a bit of a chat! There are also lots of great pregnancy yoga classes out there designed especially for you, whether you have done yoga before or not. If you're at all unsure, please send us a message before you book.
Can I come to Olivia's class with an injury?
This depends totally on what your injury is and what stage it's at. If you're at all unsure, send us a message before you book.
Will I be the only man in class?
It's true that our classes are normally more than half women. But men are 100% welcome, and positively encouraged to attend! You don't have to be able to touch your toes to come to class. Yoga is great cross training for any other sports you like to do, too.
What is yoga?
The modern, physical form of yoga focuses on strength, flexibility and breathing to improve both physical and mental wellbeing. It originated in India many hundreds of years ago, and has continually evolved towards the exercise form that is popular throughout the world today.
What do the different types of yoga mean?
There are many different schools of yoga. Each have different areas of emphasis, such as postural alignment or breathing techniques, and can be more or less physically strenuous. No style is necessarily better or more authentic than any other. Instead students should aim to choose a class appropriate to their fitness level and to what they want to get out of their practice. Each school of yoga uses the same basic postures, which in the original Sanskrit language are called asanas (pronounced AH-sa-nahs).
Our group classes are flow yoga, which means for more than half of the class you'll be moving fairly constantly in time with your breathing. We also have classes on more specific topics (eg yoga for athletes or yoga for before bed) available for free online here. We don't use Sanskrit - we only teach in English.
What sort of yoga is right for me?
If you are unsure which type of yoga would be best for you, speak to a qualified and experienced teacher about what you are hoping to get out of your classes and they will be able to advise you. Drop us a line with any queries!