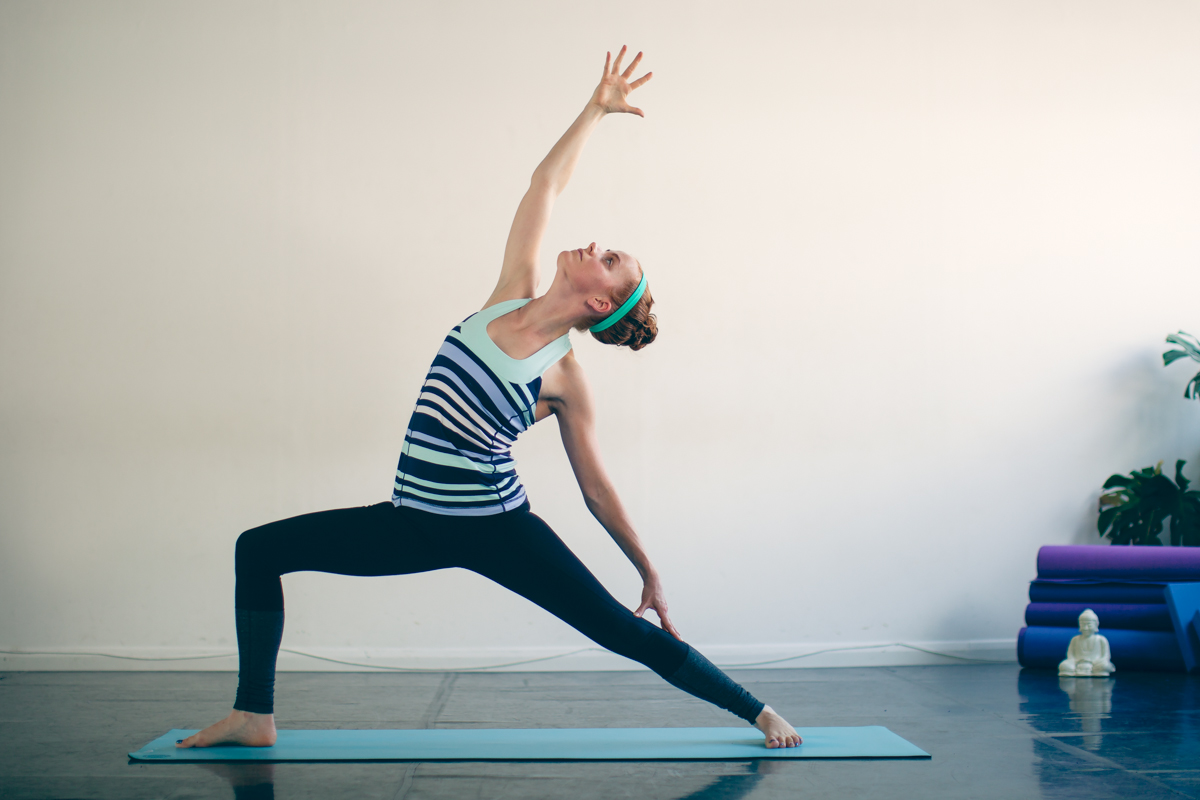 Practice with Olivia online here
If you have any requests for topics you'd like us to address in an online class; maybe a posture you've always wondered how to do, or if you do a sport that you'd like a yoga class to complement just send us a message and let us know! We also run live private classes via Skype/FaceTime - use our contact form for more details. Or if you'd like to join one of our popular group yoga classes click here.
Please note: nothing in these classes should hurt your body! If something hurts, don't do it. And message us if you have any questions!
10 poses in 10 minutes
For those times when you want to move your body and feel good, but only have 10 minutes to spare!
We'll take a minute each for 10 different postures; move your shoulders, hips and core; and breath slowly and steadily. The perfect antidote to a hectic day.
Yoga for runners and cyclists: 29 mins
This class is designed for athletes who want to:
minimise their risk of injury

speed up recovery between training sessions

improve performance at their next training session.
But of course you don't have to be a professional athlete to take this class - everybody is welcome! You can expect to mobilise the parts of your lower body that can get tight through those types of sports. We'll also ease out tension in your chest and the front of your shoulders, as well as breathing slowly and deeply: a key skill for any sport!
Props needed: a strap (or a normal belt, dressing gown belt or scarf will do fine); a flat yoga block (or a firm cushion, rolled up towel or thick book).
Three poses to create more mobility in your shoulders: 9 minutes
This quick video guides you through three postures that will help you increase your range of motion in your shoulders. These poses target the top; back; side and front of your shoulders/ chest.
Why not try them a couple of times a week for two or three months then see how much difference it's made?
Yoga for neck, shoulder and upper back tension: 24 minutes
This class will help to ease out tension in your neck, shoulders and upper back. It should feel great whether you work in an office; if you use a laptop or device a lot; if you spend your time bending down to a child or driving; or pretty much anything else that we seem to spend all our time doing!
Props needed: strap (or a normal belt, dressing gown belt or scarf will work well too), yoga mat (or a towel or blanket).
Calming yoga for before bed: 29 minutes
Try this class when you want to switch off from a busy day and slowly ease yourself towards bed. Expect to move slowly, breathe deeply, and finish with some longer hold stretches before a final relaxation.
I had a request for this class to be half an hour long, but you are obviously very welcome to press pause and stay for as long as you like in savasana!
Optional props: something to sit on (eg a cushion, folded up blanket) and maybe a couple of blocks (books would work too).
*Update* - this class has already been really popular, and we've had a lot of requests for a longer, recorded guided relaxation that you could either watch on your own or pair with this video. It's on our list for the next round of recording we do! If you'd like to hear when we publish that, or any other videos, send us a message and let us know!
tutorials
Learn to improve your bhujangasana/ cobra pose
Take 2.5 mins learn how to get more out of your cobra pose (and ignore the weird position the thumbnail of this video has caught me in…)!
Learn how to use your entire body to perform this foundational posture. We'll look at technique that will help strengthen your back muscles and mobilise your chest and shoulders without creating unnecessary discomfort in your lower back.
How to do chaturanga dandasana
A quick (under 4 minutes!) guide to the yoga pose chaturanga dandasana. Since we do this posture so often in flowing styles of yoga, doing it repeatedly without the correct alignment can begin to irritate certain parts of your shoulders.
This video includes tips on technique for your upper body, lower body and core, which will help you practice this commonly misunderstood posture in a way that is safe and sustainable for your shoulders.